Drawing for The Resorts for the Mind

The advanced technology like Google Earth  gave me an issue that we have to think over the vision from the space . Imagine, if a company built her own resort somewhere in the world, it must come a time when they set out their company's trademark that people can see from the sky in near future. The Resort of "Coors Island" comes from such an imagination. Looking down from the sky, the island forms into a famous beer Company's trademark.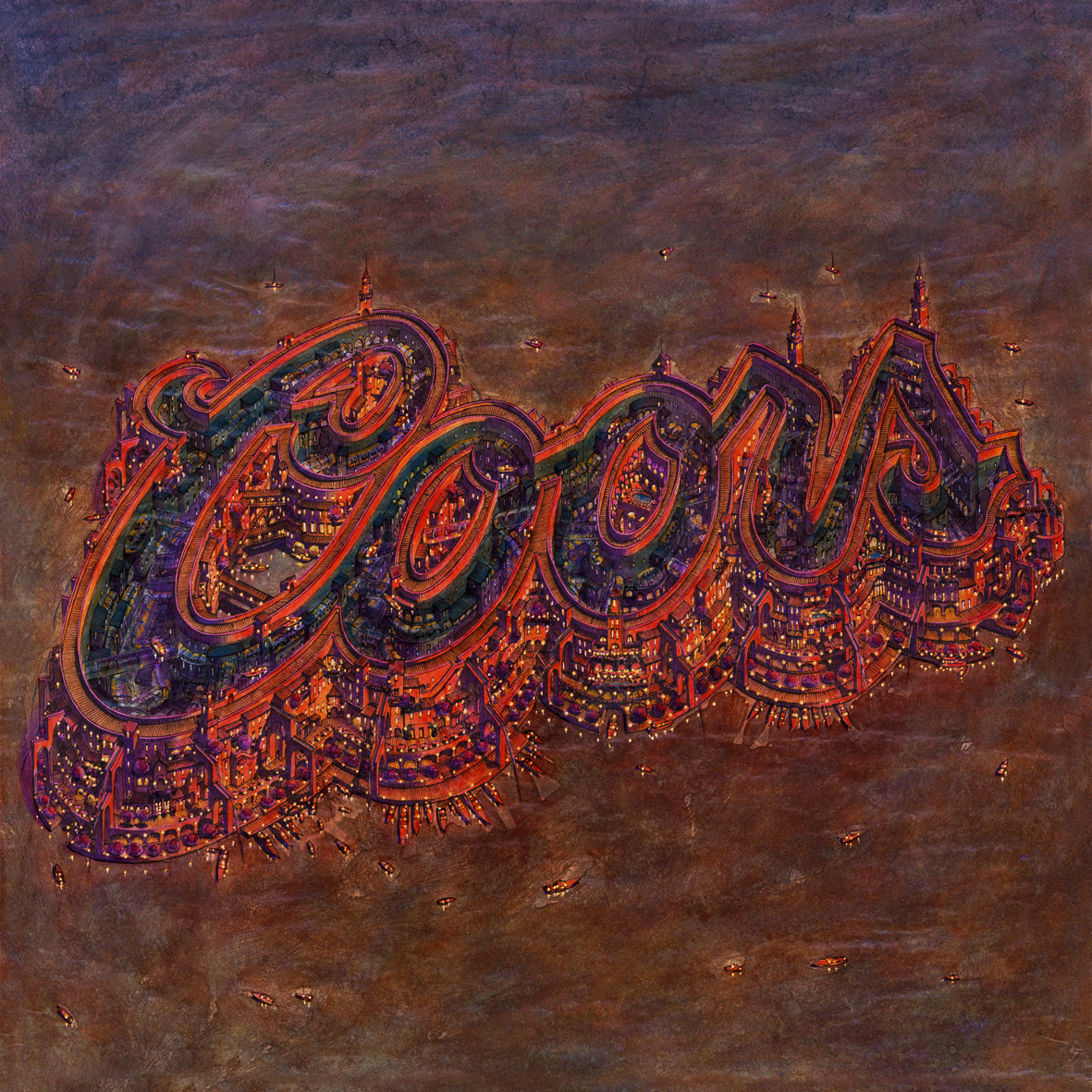 Coors Island
Watercolor on paper
86 x 86 cm

The Resort of "Coors Island" has a little back story behind. In the past, the island was a city-state ruled by a King Coors. At the center of the island, there was a fresh water spring, and the Island was surrounded by fortress that is not only for preventing their precious spring from enemies but also for dividing into ocean and fresh water. The long time has passed, in 1873, Mr. Adolph who was a descendant of the King Coors found his brewed beer factory, and named his factory as Coors. Coors factory has been developed with huge successes, and in 2011, the chairman got a information that the ruins of ancient island that forms into the combination letters of Coors was found. They decided to buy the island and developed the island as their resort island, "The Coors Island". The old fortress reconstructed as accommodation facilities, and made a domed residential space inside of the fresh water reservoir.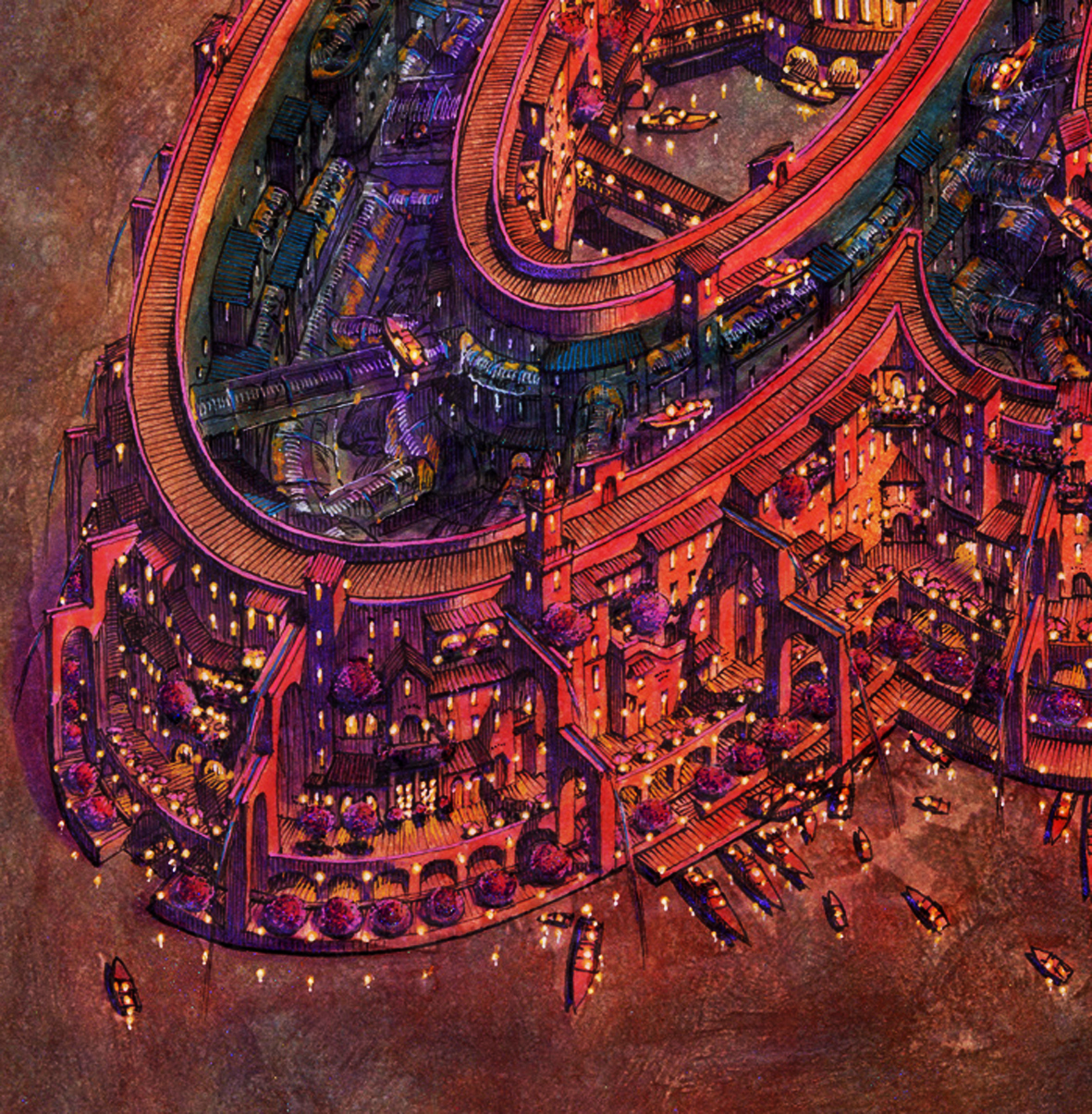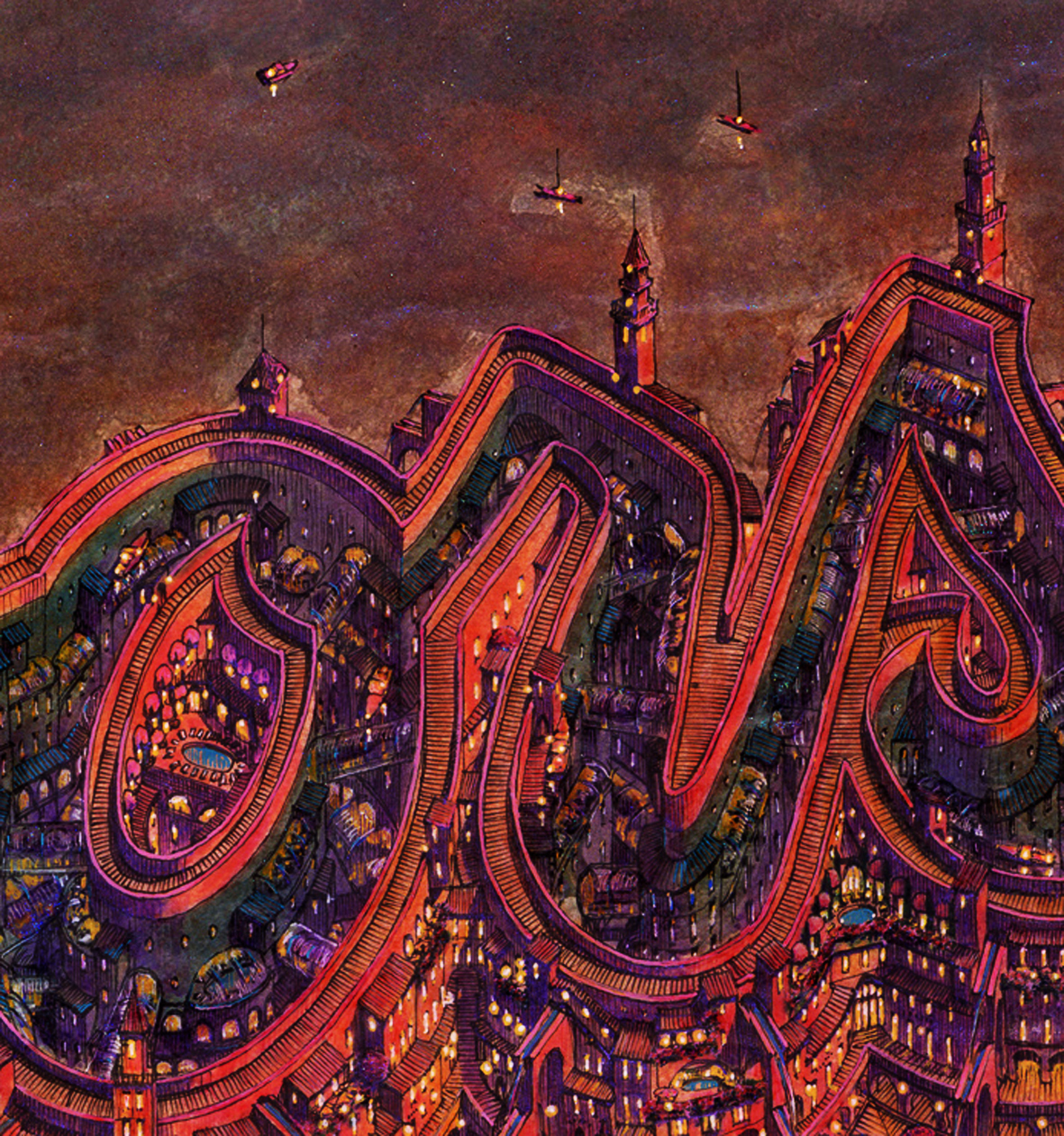 There are another resorts for the mind like "Chiquita Tropical Resort" , "OREO Island" and  "RITZ-CARLTON Golf Resort." However these story is a fiction for explaining my imaginary resort islands, I believe that such these kind of resorts must become a reality in near future.
Chiquita Tropical Resort
Watercolor on paper
86 x 86 cm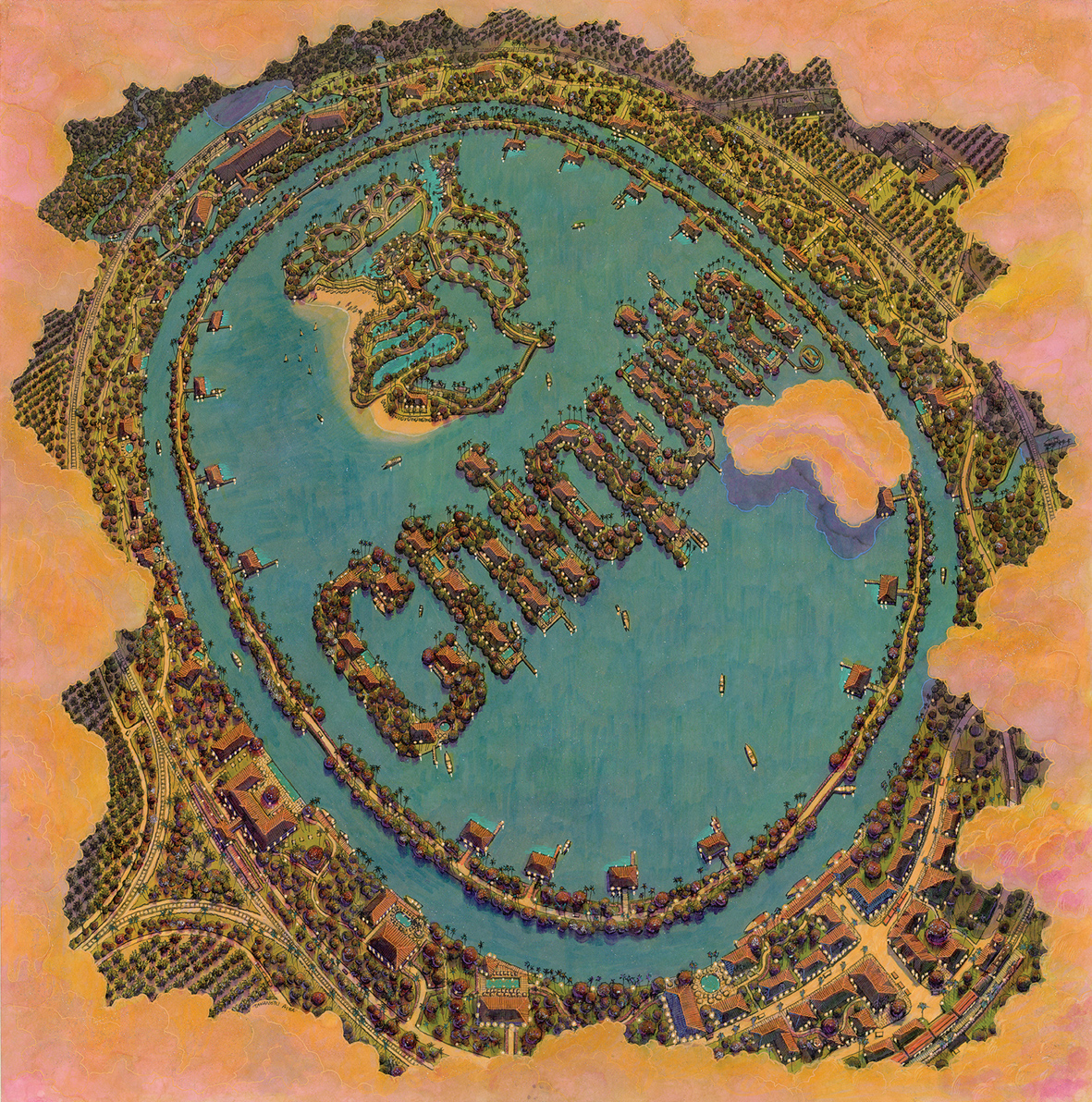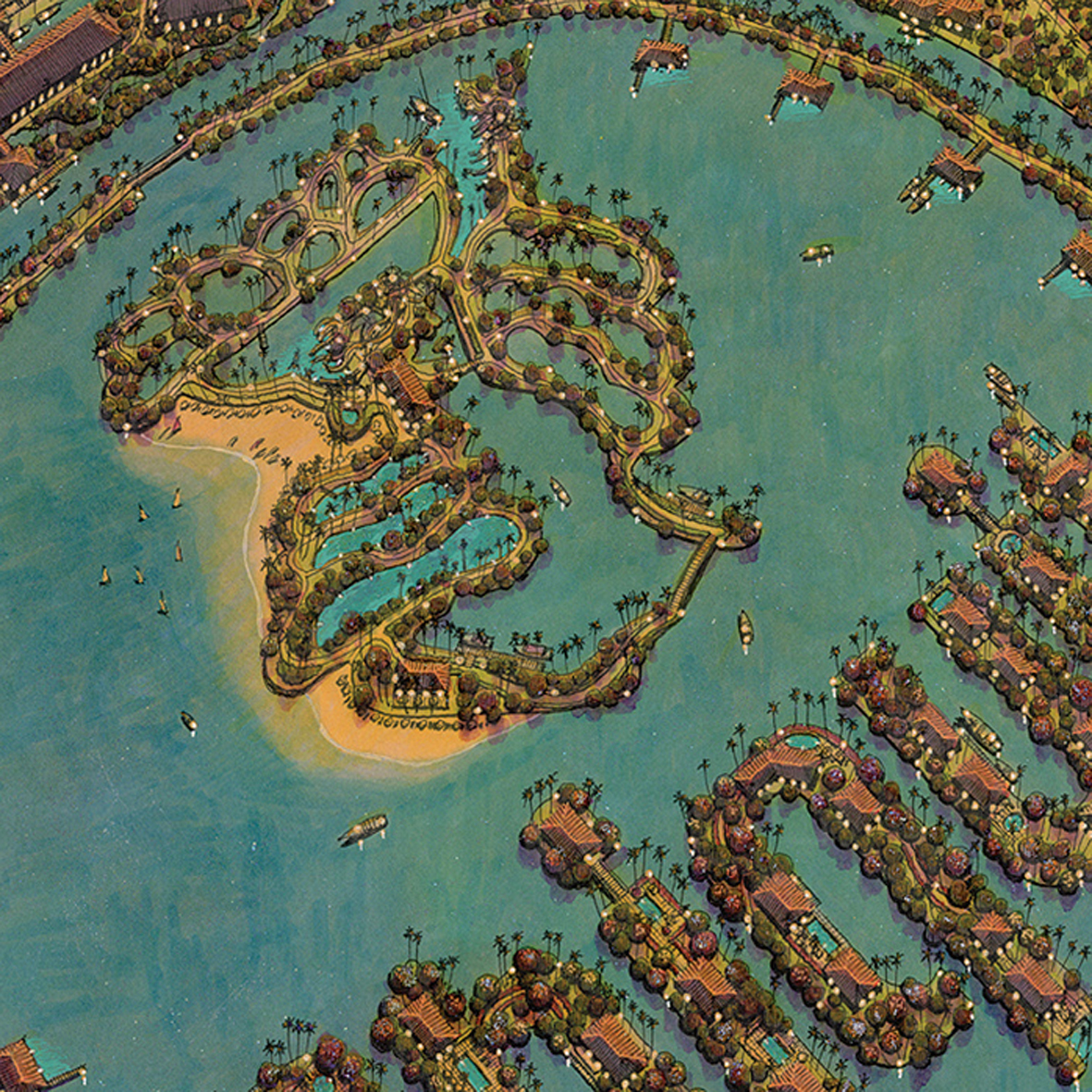 OREO Island
Watercolor on paper
86 x 86 cm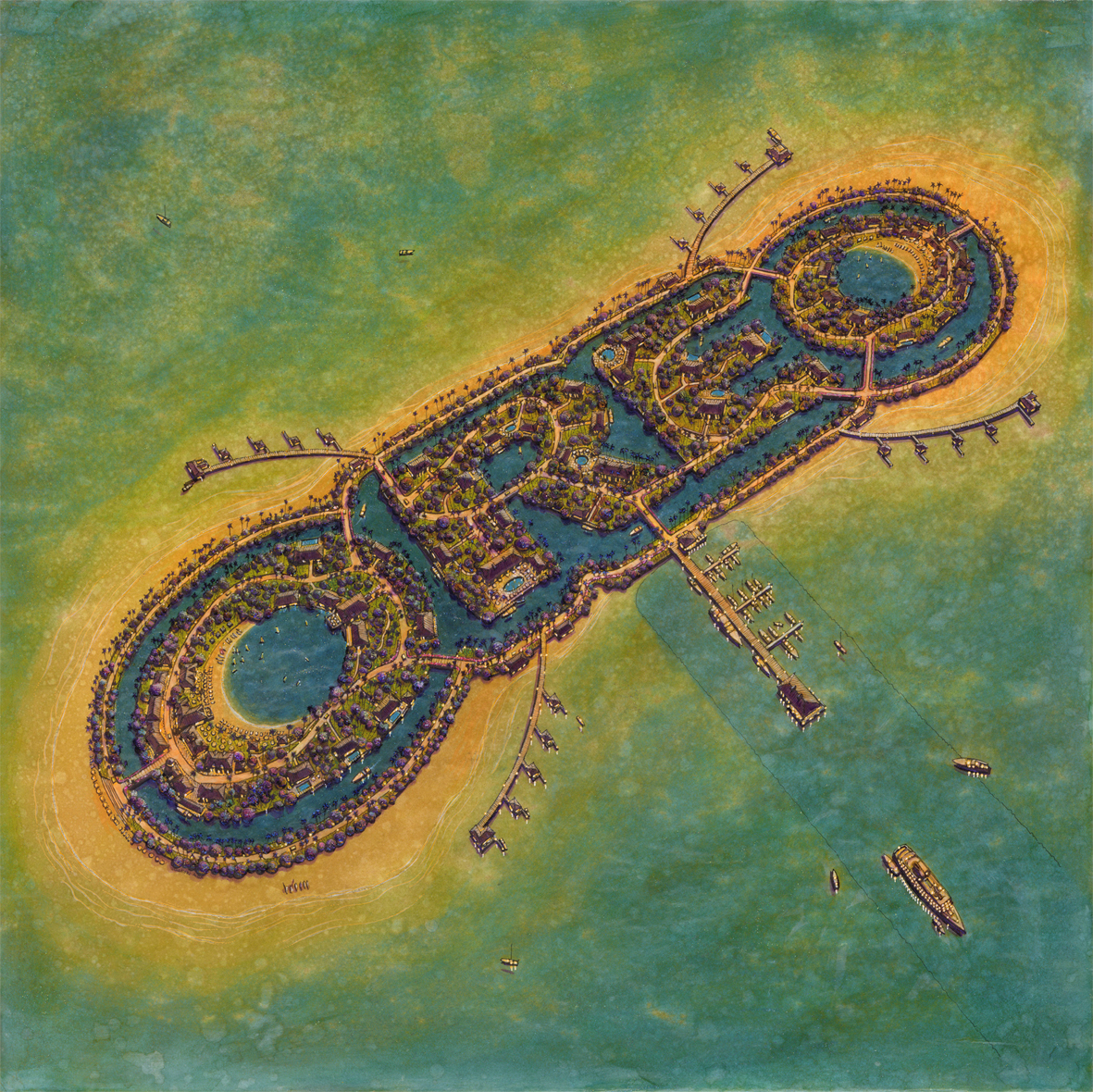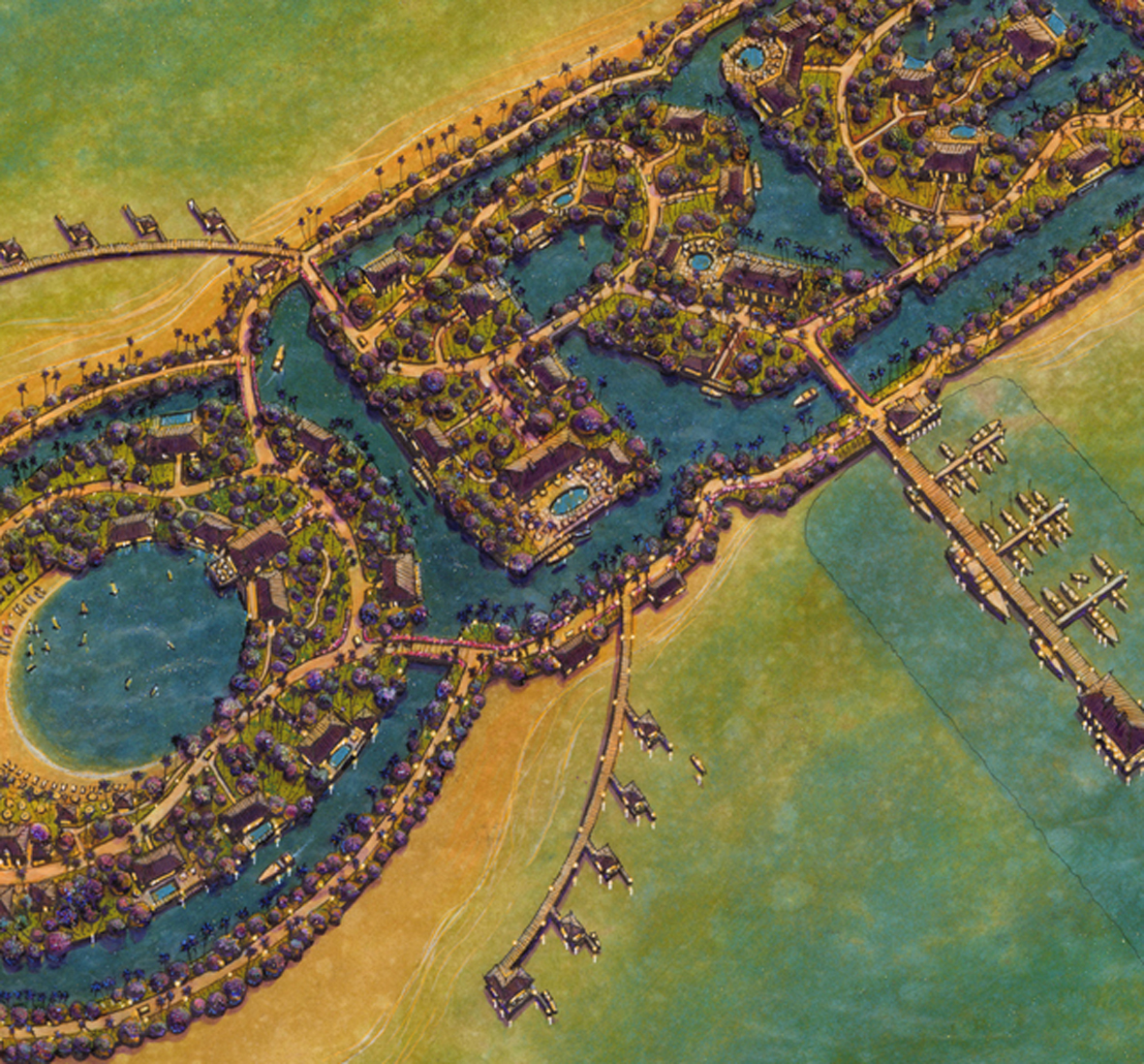 Ritz-Carlton Golf Resort
Watercolor on paper
86 x 86 cm